Sharing kaitiakitanga values and practices in the Māori agricultural sector to enhance productivity and identify new niche markets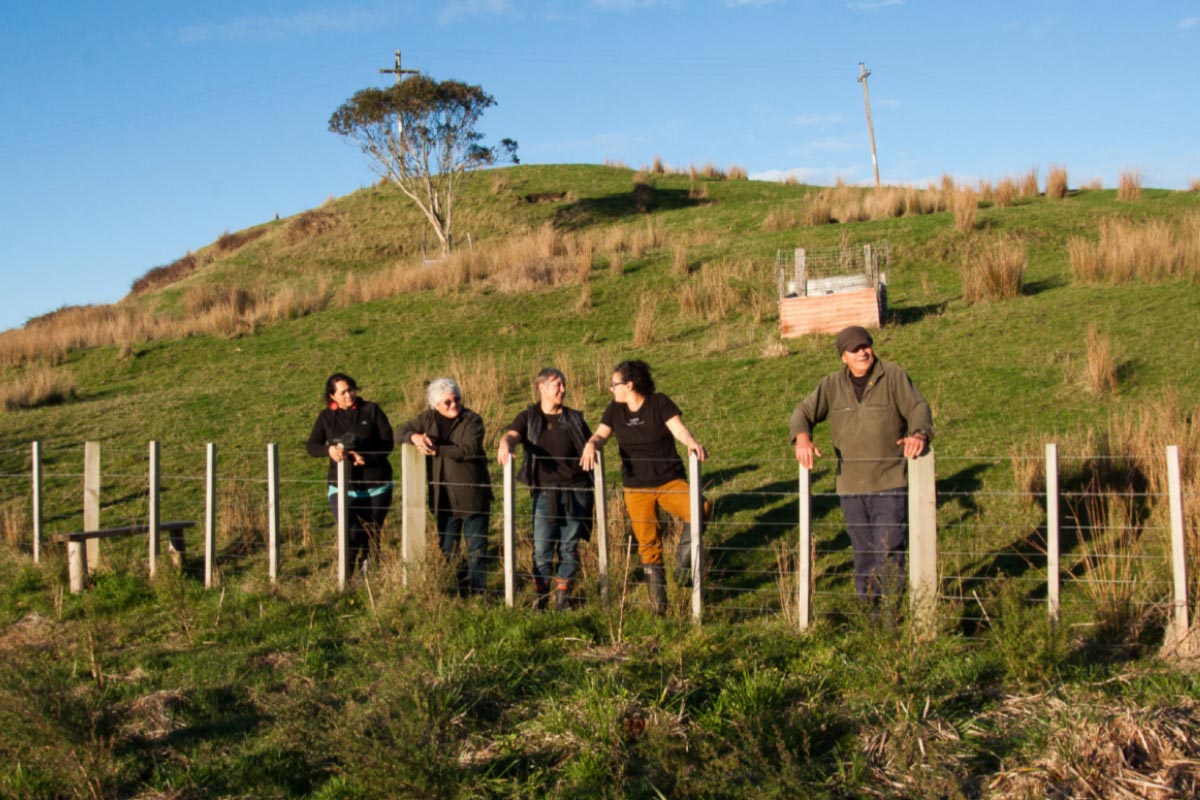 PROJECT DETAILS
Challenge funding: $248,190
Research duration: December 2017 – July 2019
He kai aku ringa. (There is food at the end of my hands.)
Kaitiakitanga values of guardianship and responsibility make an important contribution to Aotearoa New Zealand's agriculture and food sector. Applying these values more widely could help ensure future generations benefit culturally and ecologically from whenua (land) and awa (water) resources underpinning agriculture and food production.
This research project raised the profile of existing and emerging Māori food production practices that contribute to a kaupapa Māori food story. Case studies show how food production can be done differently and encourage innovation.
In a highly competitive global market, communicating and employing kaitiakitanga values and practices could enhance productivity and help identify new markets for Aotearoa New Zealand food, while meeting economic, environmental and cultural objectives.
Naku te rourou nau te rourou ka ora ai te iwi. (With your basket and my basket the people will live.)
PICTURED ABOVE: Yvonne Taura, landowner Mere Whaanga, Jo Smith, Jessica Hutchings, Pahauwera Kaumatua Richard Allen at Taipōrutu, Māhia NZ
How Can The Research Be Used?
Interviews with Māori agribusiness and food producers – including marae-based initiatives, small-to-medium business entities and Māori-led corporations – were distilled into reader-friendly stories that show the diverse practices and distinctive tangata whenua (people of the land) and awa relationships that exist in the Māori agribusiness and horticulture sectors. See summary sheets, below.
This research identified 8 common values practiced by Māori food producers: kaitiakitanga, manaakitanga, mauri, wairua, moemoeā, whanaungatanga, tūranga and rangatiratanga (click links for English translation).
Māori agrifood sector practices are informed by deep understanding of the interconnections and interdependencies between land, food, people and waterways. This research shows that these practices occur within diverse Māori economies at whānau, hapū, iwi and national levels, and result in a holistic, systems-based approach to farming and food that can create an 'upward spiral' of connected outcomes, such as oranga (well being), tatai hononga (building social capital), tiaki taiao (maintaining and enhancing natural capital), and ōhanga (growing prosperity, economic capital).
Understanding and incorporating holistic Māori approaches into a national approach to farming, food and hospitality could improve land, water and food systems across Aotearoa, New Zealand.
This research highlights Māori understandings of food as part of a cycle of reciprocity (tau utu utu) that must always benefit land, water and people.
Adopting the ethics of kaitiakitanga more widely could drive transformations in land and water. Education about the concept of kaitiakitanga should always highlight the mutual obligations of guardianship and the physical, emotional and spiritual connectedness to place.
How Māori kai producers are decolonising the New Zealand food story
The Spinoff, 15 November 2019
"Matauranga Māori is a complete intact indigenous knowledge system. It's not floating around to be picked out – 'oh I'll take manaaki, I'll take a bit of Matariki because I understand that, oh I know what whanaungatanga means so I'll take that'. It has to weave a relation to everything else."
VIEW ARTICLE →
Have a Question?
We are happy to answer any questions about this research and how it can be used.
Please fill in the form below
Thank you for your enquiry. Your question may require information to be gathered from the research team, so please anticipate that it may take us up to 10 days to prepare a reply.
We appreciate your interest in our research.