We want to reward New Zealand's primary producers for producing high-value products in sustainable ways.
Dr Bill Kaye-Blake, NZIER
New Zealand earned $42 billion from primary sector exports in 2018, with overseas consumers paying about 6 times that amount for our country's produce. How can we capture more of this value, and share it with our farmers and growers?
Incentives for Change researchers are gaining detailed understanding of what customers in different countries value about New Zealand produce, and designing production systems that measure and deliver these attributes. This will allow us to generate higher value for our exports.
To return a bigger share of this value to producers, Incentives for Change researchers are investigating the factors behind value chains, and designing mechanisms to reward sustainable practices and ngā āhuatanga Māori (Māori characteristics) more highly.
This will create environmental, economic, social and cultural benefits for all New Zealanders, build trust with domestic and international consumers, and incentivise primary producers to adopt the most suitable land uses.
We use our land and water to produce products with high value to consumers that we capture and share with producers. New value chains are distributing more value from consumers to producers, and more agribusinesses are using metrics that reward land practices that increase environmental, social, cultural and economic wellbeing.
Questions We're Answering
What do people in other countries like most about 'made in New Zealand' products?
How can farmers and growers earn more from environmentally better products?
Which incentives and regulations will work to improve our land and water?
How can producers on Māori land add cultural value to their products?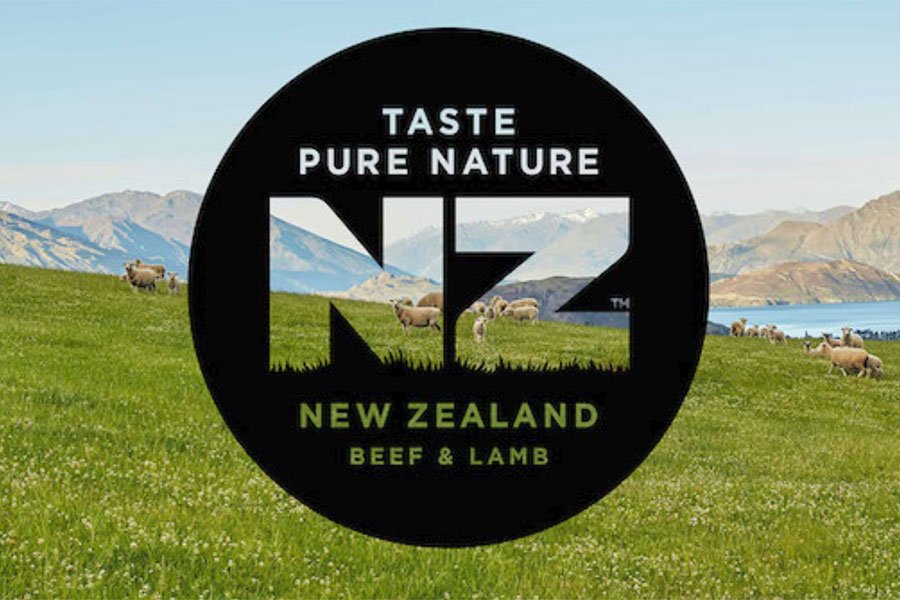 Beef and Lamb NZ used research from the Integrating Value Chains programme in the development of its New Zealand 'red meat story' for international markets, Taste Pure Nature. The potential in the US market is extra revenue (20% premium) of $238 million in export returns. Beef and Lamb NZ commissioned the research team to replicate its surveys for other international markets, providing additional co-funding. Our research also underpins Beef and Lamb NZ's environment strategy to ensure the claims from this $7 billion industry are met.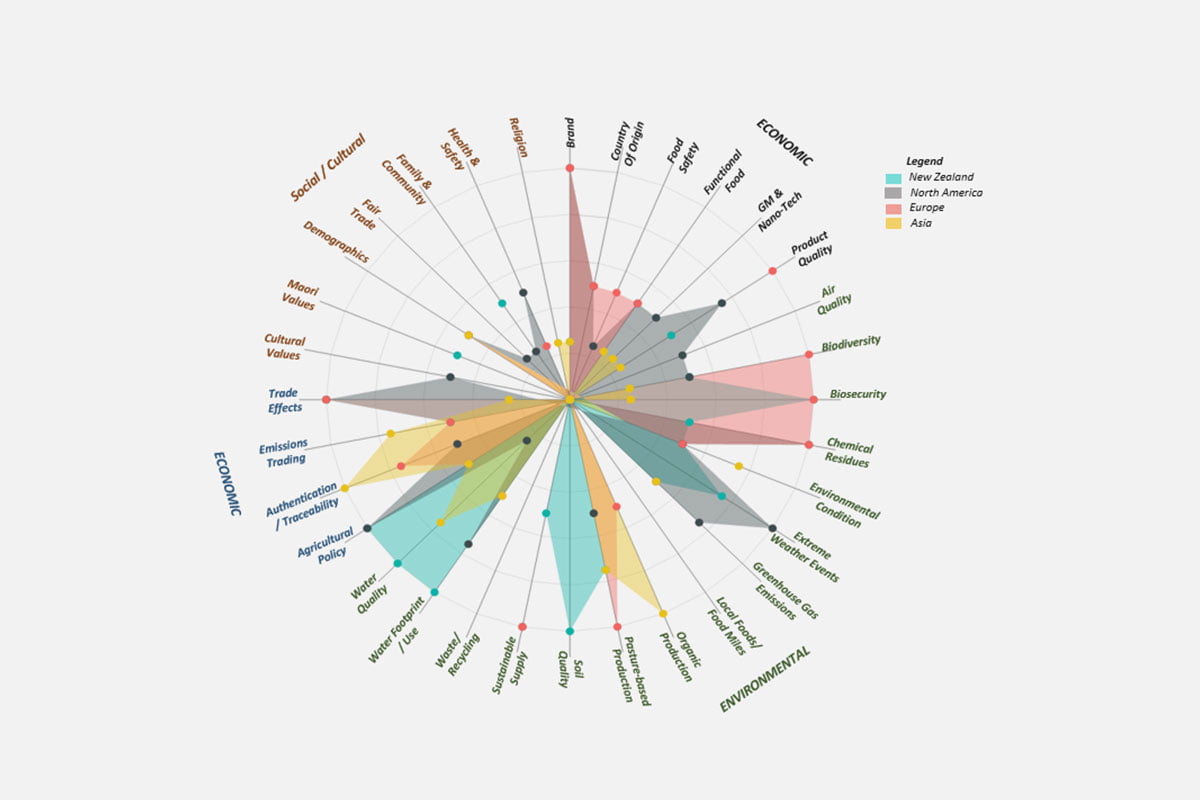 The Matrix of Drivers research, initially undertaken in 2016, was repeated in early 2018 and late 2019. This examined domestic and international consumption drivers using 1000+ unique sources of information, and built a priorities matrix that supports Our Land and Water to target research investment into areas of highest potential impact. Associated modelling of these data revealed New Zealand agricultural exports could obtain a 50% premium in key international markets if producers act to meet market preferences. This could result in up to US$5.5 billion increase in total producer returns, with significant increases for dairy products, sheep and beef meat.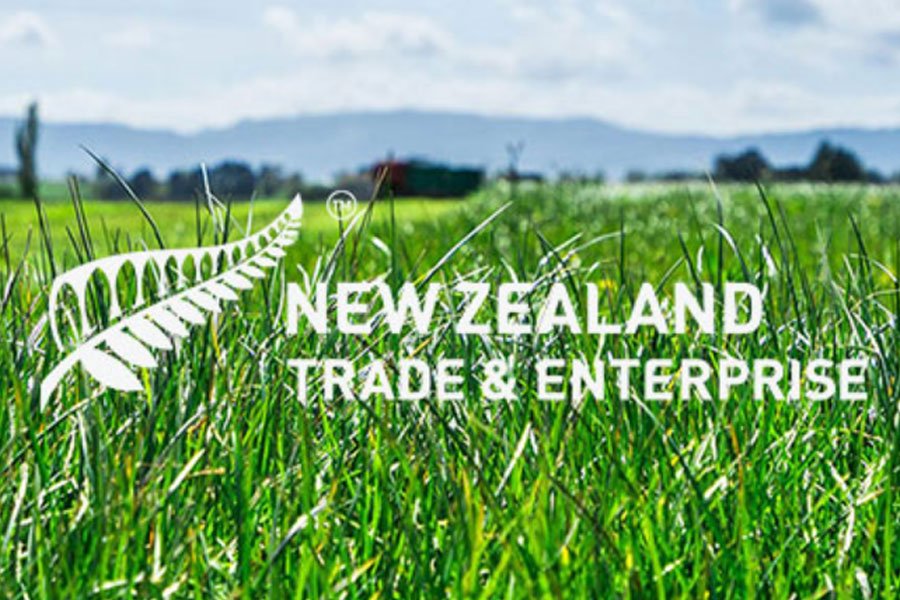 Industry bodies and companies are now engaging with Incentives for Change researchers to increase value from export markets. Companies actively engaged with the research include Zespri, ANZCO, Greenlea, Wakatū Incorporation, Ngāi Tahu Pounamu, Fonterra, Taupo Beef, Synlait, HortNZ, Winegrowing NZ and AsureQuality. NZTE is using our research to promote New Zealand exports overseas and assist various exporters. Sustainable Winegrowing NZ is using our results to position their product into market.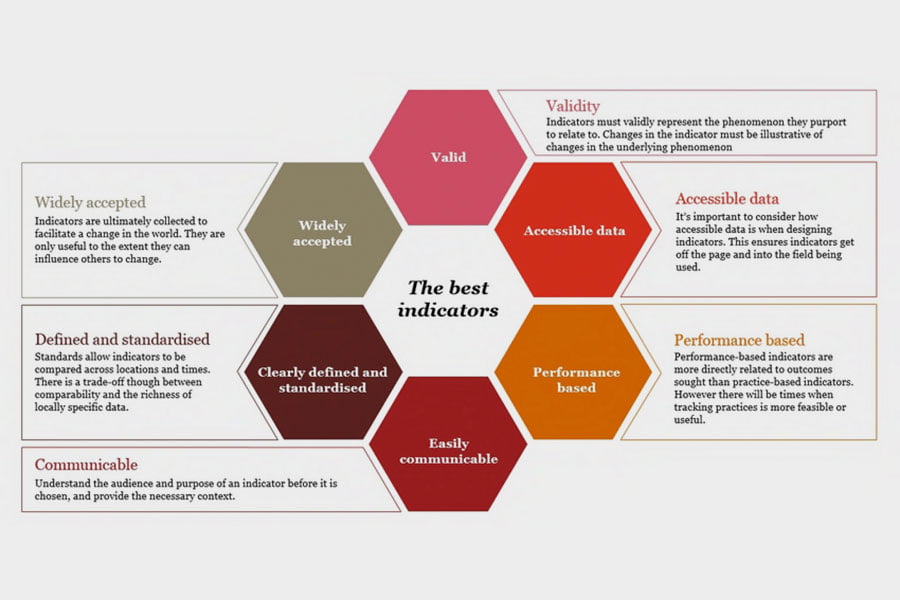 The Indicators Working Group has examined the ways sustainability and production metrics can be used nationally and internationally to meet New Zealand's obligations, while ensuring that New Zealand systems are not unduly penalised by metrics established for overseas farming systems which are not comparable. The latest work concludes there is considerable potential to build on the New Zealand Sustainability Dashboard initiative to develop harmonised indicator systems.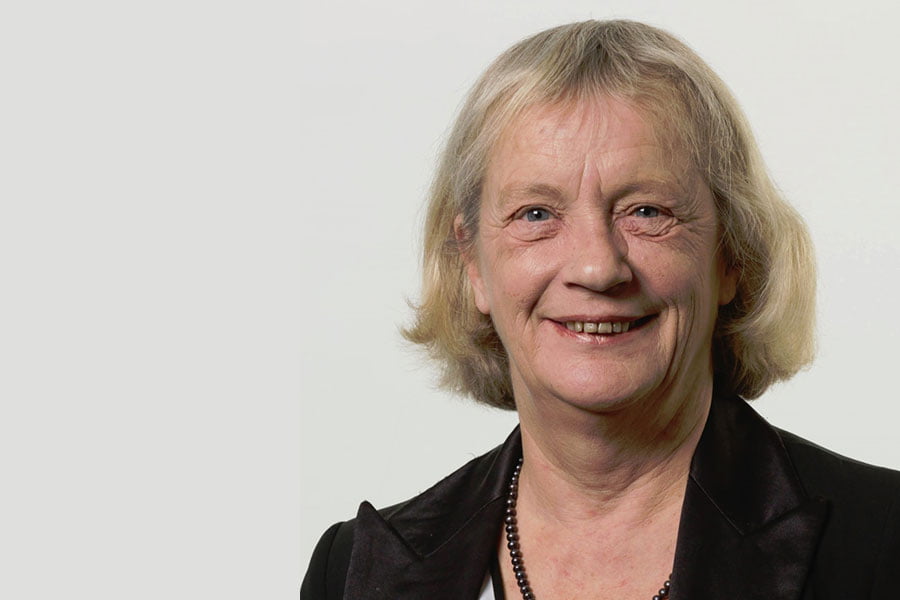 The theme's first science leader, Professor Caroline Saunders, was selected as President of the Agricultural Economics Society in the UK for 2019–20. This is a significant honour. Professor Saunders was also appointed to the Economic and Insights Advisory Board created by Beef and Lamb NZ.