Watch: The nine attributes of value chains
Research by the AERU has revealed that successful exporters have developed high-functioning value chains. Watch as the team explains the nine attributes of these successful companies and their value-chain partners.
About 'The Value Project'
New Zealand is great at producing food. And we're getting better at doing it sustainably. So how can we capture that value and be rewarded for even more sustainable practices?
The Value Project expands on research by the Agribusiness & Economics Research Unit. Explore the site to access the research insights and examples showing how you can create greater value for your sustainably sourced primary products.
The Value Project draws on a depth of research by the AERU and others. Here's a selection of resources worth exploring.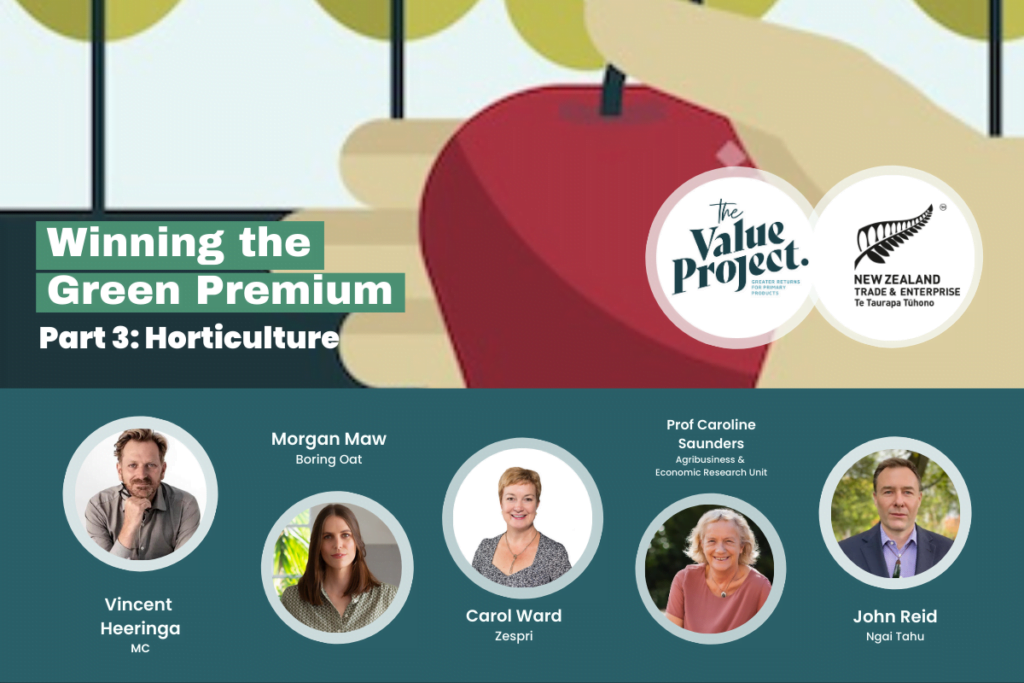 Consumers are demanding ever-greater sustainability in their food choices. That comes with a financial cost. How can producers earn more to cover…
Get more information from The Value Project by joining our mailing list
Discover the 9 Attributes of Successful Value Chains. Subscribe to download now.