Which freshwater attributes are vital to monitor, to see the benefit from mitigation actions?
The Monitoring Technologies working group invited people to take a quick digital survey on the freshwater attributes they most cared about, aiming to gather insight into which attributes were deemed most vital for monitoring freshwater improvement.
They found that general public and Māori groups of respondents have quite different priorities from local government.
The survey asked respondents to choose a top three from a list of 27 attributes, and also asked respondents to identify with a group (central government, regional/local government, research organisation, public, consultant, iwi or hapū, farmer/farming organisation).
Collectively, the 244 respondents prioritised nitrogen over all other attributes, followed by E.coli, macroinvertebrates, algae, and fish diversity/abundance.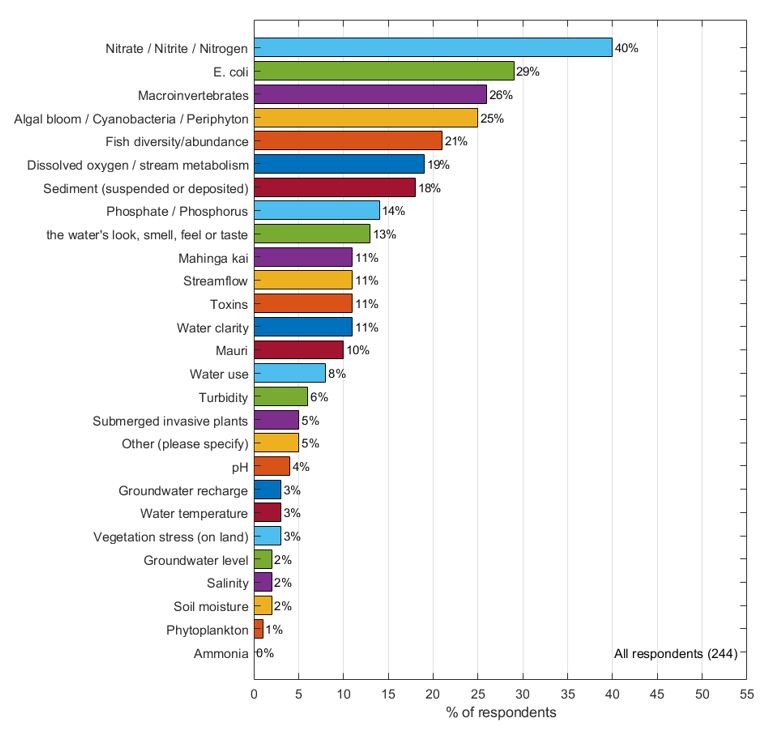 When separated into groups, the researchers found with interest that different groups prioritised different attributes.
Members of the public found algal bloom the most important, whereas iwi and hapū found the much more holistic and culturally important mauri and mahinga kai of the water as the most important.
This tells us that different groups involved in monitoring the effect of activities to improve freshwater quality have different interpretations of what success looks like. Guidance will be needed so the appropriate monitoring technologies are chosen. The result also confirms the need for a wider range of monitoring technologies than those used for State of the Environment monitoring.
The two-question digital survey was shared through social media and professional networks and ran from October 2020 to March 2021. It made a small contribution to a much larger piece of work.
Read more in Guidance: Designing Freshwater Monitoring Programmes to Detect Early Improvement (8-page PDF)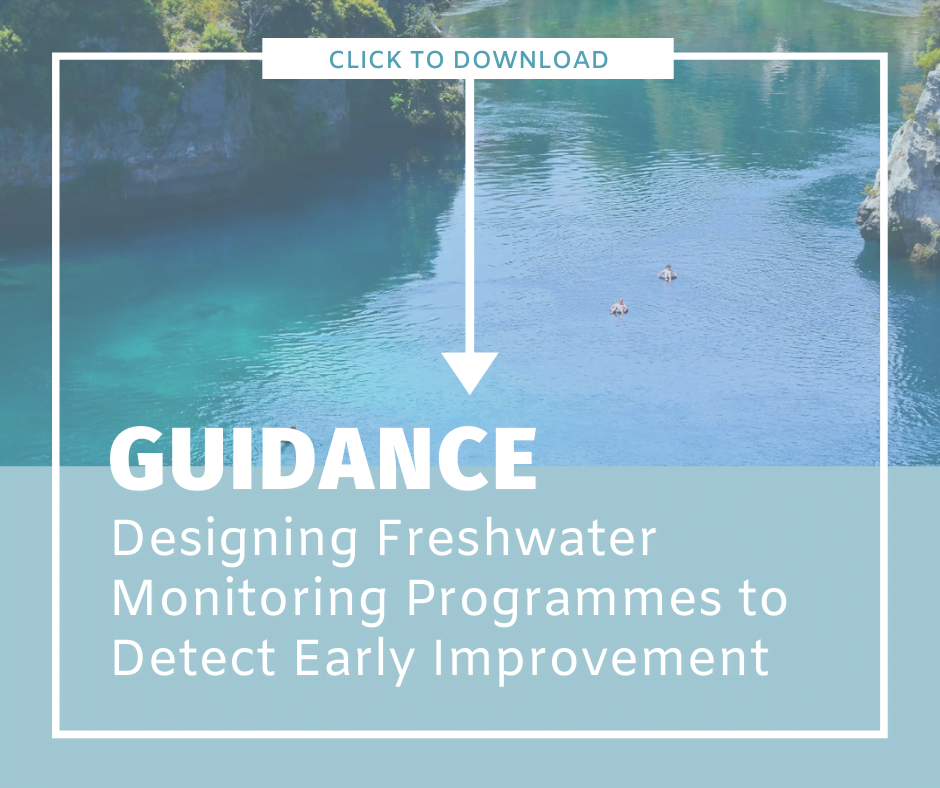 ---
More information:
Rogier Westerhoff, Richard McDowell, James Brasington, Mark Hamer, Kohji Muraoka, Maryam Alavi, Richard Muirhead, Abigail Lovett, Ian Ruru, Blair Miller, Neale Hudson, Moritz Lehmann, Maiwenn Herpe, James King, Magali Moreau, Olivier Ausseil (in pre-press, 2021). Towards Implementation of Robust Monitoring Technologies alongside Freshwater Improvement Policy in Aotearoa New Zealand. Environmental Science and Policy – available on request