New Models of Collective Responsibility
Te Whakakotahitanga mō te Taiao
Developing new ways to strengthen the connection between people, land and water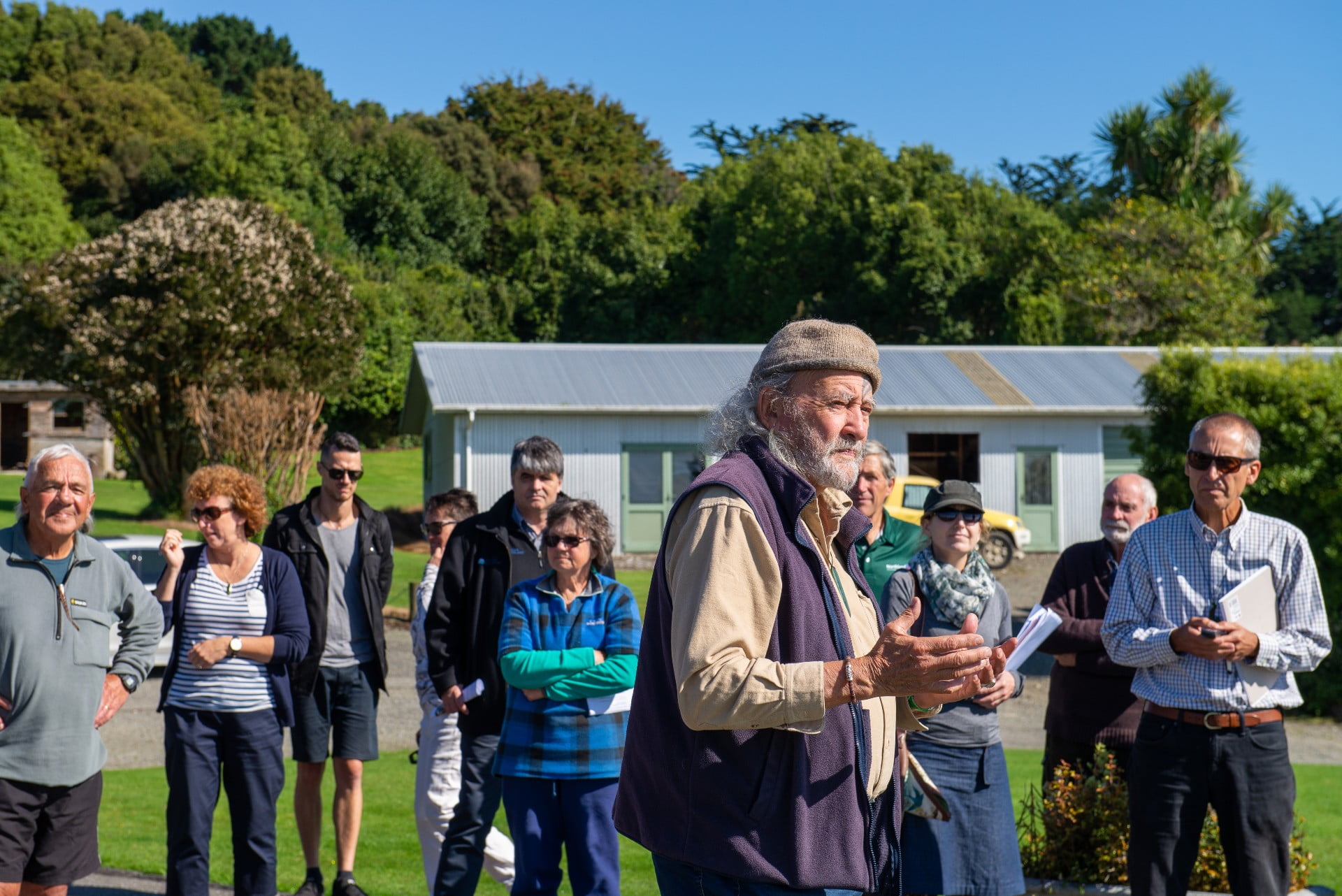 PROJECT DETAILS
Challenge funding: $2,809,000
Research duration: August 2019 – January 2023
The health of our land, water and communities are closely connected. Tōitu te whenua, tōitu te tangata. (When land and water are sustained, the people are also sustained.)
In many catchments, healing the mauri of land and waters will require neighbours to coordinate their actions. The research team will undertake two related initiatives to explore and develop new ways to strengthen the connection between people, land and water.
Pā to Plate is a social innovation project that will reconnect Māori descendants of Tai Tokerau to their ancestral land by enabling them to buy food 'from home'. This will reconnect descendants to the mātauranga (knowledge) of food grown in their ancestral landscapes, while strengthening connections with, and employment opportunities for, those still at the marae.
The collective management project will work with community leaders in case study catchments to consolidate and accelerate collective actions to benefit water, land and people. Our learning forum will support catchment groups to diagnose and address issues, prioritise investments, and scale up to achieve their goals.
PICTURED ABOVE: George (Teoti) Jardine (Te Rūnaka o Ōraka-Aparima) and other particpants in the Catchment Forum meeting and field trip in March 2021, at the Pourakino catchment, Colac Bay, Southland
How Can The Research Be Used?
This research will help landholders, tangata whenua and regional councils work together to meet their community's goals.
A policy advisory group will help researchers and catchment group members to produce recommendations for how government and the primary sector can support catchment collectives, extending the impact of this research around Aotearoa.
This research continues the Pā to Plate project begun by the Mauri Whenua Ora research programme.
Pā to Plate researchers will share knowledge with a new business, E Māra E, that will promote and deliver local produce from Māori growers in Tai Tokerau to Māori customers who descend from the region. It is hoped that when urban whanau are able to purchase and eat kai from home, this will build physical, emotional, cultural and economic connections between descendants and their land, contributing to a greater sense of belonging, security and identity as tangata whenua.
Later, the research team will help food producers in other regions consider how they can start similar initiatives to reconnect people with ancestral lands. Non-Māori producers and consumers may also have the opportunity to join these initiatives.
Photo above: Catchment forum hui at Waitangi, July 2022 "Would you tell me, please, which ...
VIEW ARTICLE

→
The Pā to Plate team is working with marae communities from the Bay of Islands through to the Hokianga, including Waitangi, Oromāhoe, Tautoro, Whirinaki, North Hokianga, Kaikohe and Karetu. The team is also connecting with many other growers in the Tai Tokerau region through personal visits, a Facebook page, website (www.pa2plate.co.nz) and local festivals.
Researchers have identified four case study catchment groups at an early stage of formation, in Southland (Pourakino Catchment Group), Marlborough (Pelorus Catchment Group), Hawkes Bay (Mangaone Catchment Group), Northland (Waitangi Catchment Group). The research programme will support them to evolve a collective management approach.
The collective management project will regularly bring together catchment group members to share experiences and learn how to improve collective management in their home catchments.
The programme will convene a biannual national forum of representatives from the case study catchment groups, including tangata whenua, and a policy advisory group to meet annually.
An advisory group includes representatives of Dairy NZ, Hawke's Bay Regional Council, Marlborough District Council, Environment Southland, Ministry for the Environment, Department of Conservation, NZ Landcare Trust, NZ Beef and Lamb, Fish & Game, and Te Pōtiki National Trust. The research team is also also working closely with Northland Regional Council and have received funding from Foundation North
Have a Question?
We are happy to answer any questions about this research and how it can be used.
Please fill in the form below
Thank you for your enquiry. Your question may require information to be gathered from the research team, so please anticipate that it may take us up to 10 days to prepare a reply.
We appreciate your interest in our research.