Physiographic Environments of New Zealand
Integrating landscape process knowledge with water chemistry to understand how and why surface water quality varies across New Zealand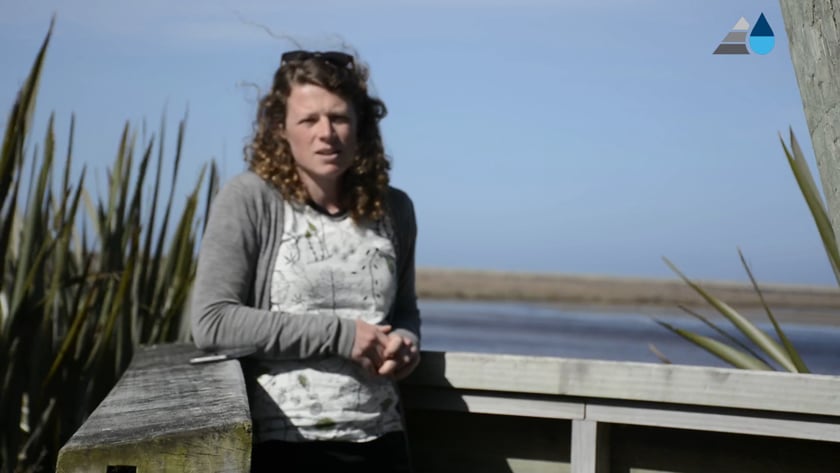 PROJECT DETAILS
Challenge funding: $100,000
Research duration: July 2017 – December 2019
Water composition and quality varies widely between regions and catchments around New Zealand, even where there are similar land uses and pressures on the surrounding land. This is due to the influence of natural landscape features, which can account for more than twice the variability in water quality than land use alone. Therefore, it's important to include landscape attributes in explanations for water quality outcomes.
Physiographic science works 'backwards', using water composition to trace the water's journey back through the landscape to understand the landscape controls over water composition, and hence quality.
Physiographic Environments of New Zealand (PENZ) researchers are using national and regional water composition and quality data sets, in conjunction with existing geospatial layers, to map and numerically model the processes that control the spatial variability of water. The method brings together data for climate, topography, geology, soils, and hydrological controls with analytical chemistry at a national scale.
How Can The Research Be Used?
Regional and district councils (Northland, Auckland, Waikato, Bay of Plenty, Horizons, Canterbury, Southland) are sharing data and collaborating to develop and apply the physiographic approach to their regions.
Physiographic outputs have been loaded into Northland Regional Council's ESRI Collector software suite in order to support the council's farm, forestry and biodiversity extension teams in the field.
An aligned MPI Sustainable Farming Fund project, Farmer Interface for Physiographic Environments, is underway to provide physiographic maps to farmers. A web-based map is being co-developed with a wide range of collaborators including farmers and industry representatives: Foundation of Arable Research, Deer Industry New Zealand, Ravensdown, Ballance Agri-Nutrients, Living Water, Southland Economic Development Agency, Environment Southland. The key aim is to educate farmers on how contaminants (N, P, sediment and faecal microbes) leave their land so that they can make well-informed land use decisions to reduce losses.
Fonterra farm extension advisors are using the method to tailor their evolved Sustainable Dairying Programme (Tiaki). Specifically, calibrating farm extension initiatives to the physiographic setting, in order to implement the most effective and least cost steps towards minimising environmental contamination from farms.
A collaboration with Living Water (a Fonterra and Department of Conservation partnership) allowed the research team to apply the physiographic method to the Waituna Catchment. This work enabled a significant amount of method development to be undertaken and tested. Fonterra has now incorpoarted physiographic information into the Tiaki Farm Source model within the Waituna Catchment, in order to provide more targeted advice to its suppliers and inform farm environment plans.
Physiographic science is now being taught through Lincoln University's third-year soil science course.
Overseer and regulatory oversight
Parliamentary Commissioner for the Environment, December 2018
The physiographic approach was identified as a novel approach to provide useful information about the vulnerability of the land, and help indicate appropriate land-use management (p114)
VIEW ARTICLE →
Have a Question?
We are happy to answer any questions about this research and how it can be used.
Please fill in the form below
Thank you for your enquiry. Your question may require information to be gathered from the research team, so please anticipate that it may take us up to 10 days to prepare a reply.
We appreciate your interest in our research.