Implementing Te Mana o te Wai
Supporting iwi, hapū, water users, and decision-makers to understand and implement policy that prioritises Te Mana o te Wai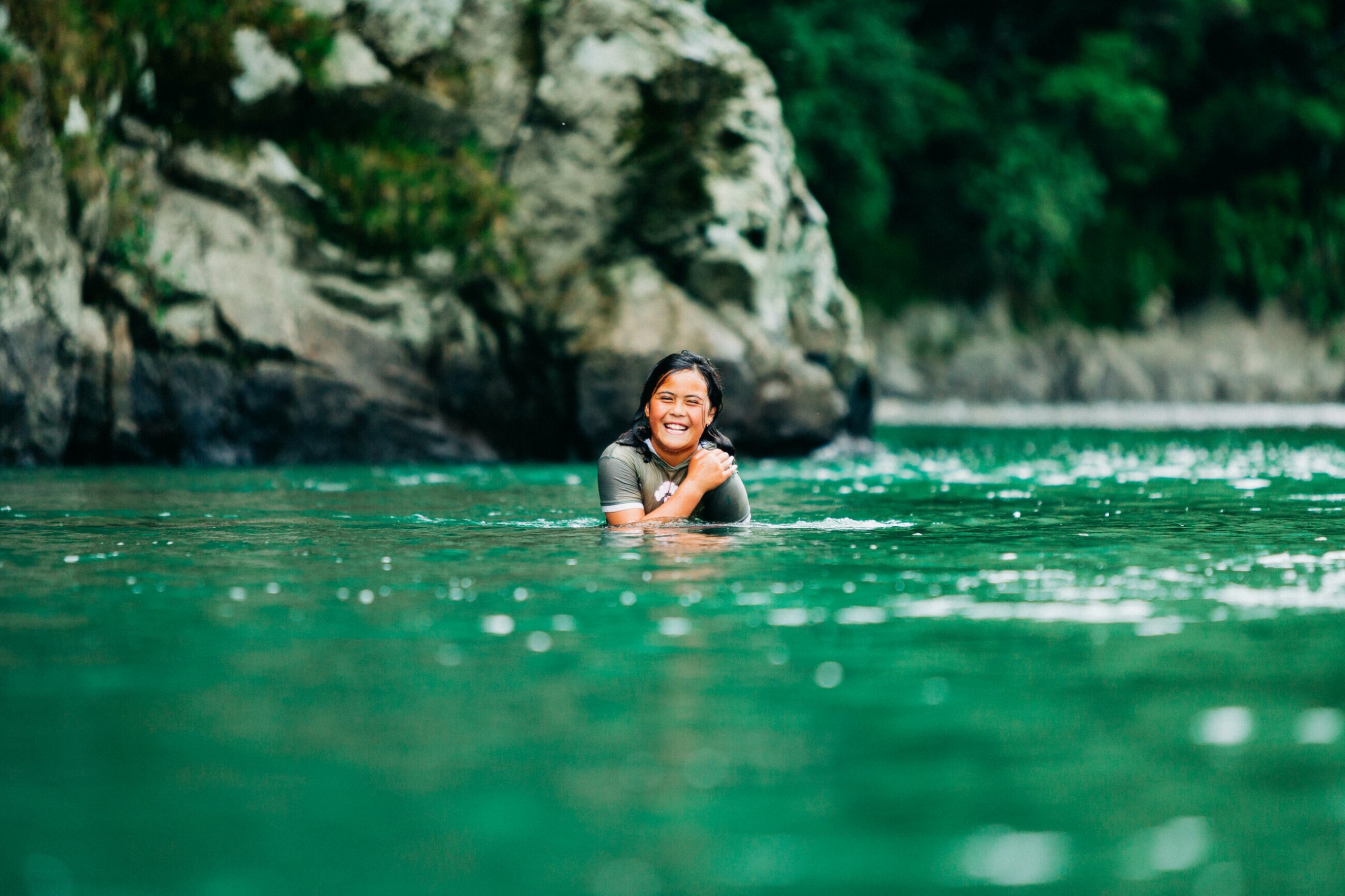 PROJECT DETAILS
Challenge funding: $1,000,000
Research duration: October 2020 – November 2021
AgResearch, Bay of Plenty Regional Council, Environment Canterbury, Hikurangi Takiwa Trust, Ngāti Koata, Ngāti Kuia, Ngāti Tama Ki Te Waipounamu, Perception Planning, Poipoia Ltd, Te Ātiawa Manawhenua Ki Te Tau Ihu, Te Papatipu o Uepohatu Trust, Te Rūnanga o Ngāti Rārua, Te Tari Taiao o Ngāti Rangiwewehi, Te Tau Ihu o te Waka a Māui – Ngāti Apa ki te Rā Tō, Tihia Limited, Tūānuku Limited, Victoria University of Wellington, Whaia Legal
What does water need to be healthy and well? What does water need to sustain itself? Te Mana o Te Wai is now the first principle for freshwater management in Aotearoa – a paradigm shift that puts the health of water first.
Once the health of water is provided for, then we can determine the quality and quantity of water available for essential human health, followed by the wellbeing of people and communities (socially, economically, and culturally).
The National Policy Statement for Freshwater 2020 has provided a blueprint for this transformation, but the integrity of its implementation will be essential. This project engages with iwi and hapū to explore what Te Mana o te Wai is for them. This perspective can create tools, guidance, and support for all users of water in Aotearoa where many are struggling to understand and give effect to this mātauranga Māori centered concept.
Photo: Erica Sinclair (Te Whānau a Apanui), Truestock
How Can The Research Be Used?
This project has produced a suite of practical tools and resources to support Te Mana o te Wai (see Resources, below).
The guidance documents set out pathways for implementing policy that prioritises the mana of wai, ensuring the work is led by mana whenua and will improve the wellbeing of our rivers, lakes, aquifers and estuaries.
One set of guidelines is to support the upskilling of mana whenua practitioners, to understand the current state of their water and define their aspirations, local context and preferred monitoring methods, so that regional regulations can be implemented in a way that truly prioritises the mana of wai and restores mauri.
The other set of guidance is for staff in regional authorities and government. It includes a training module with teaching notes, references and presentations.
A collaborative audit enabled regional authorities and mana whenua to consider the current state of the implementation of Te Mana o te Wai in their organisations and create a work plan to address gaps.
The project created a template to support iwi and hapu to establish a Taiao Unit, for outlining a business case for Te Mana o Te Wai implementation.
The project team created a set of Te Mana o te Wai factsheets and a set of four iwi-led Te Mana o te Wai case studies.
Environmental managers from eight Te Tauihu iwi are co-designing a freshwater management framework with the ...
VIEW ARTICLE

→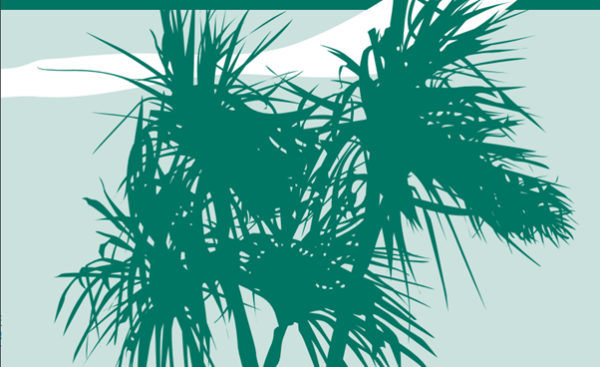 Our Land and Water researchers Ed Challies (University of Canterbury) and Marc Tadaki (Cawthron) are ...
VIEW ARTICLE

→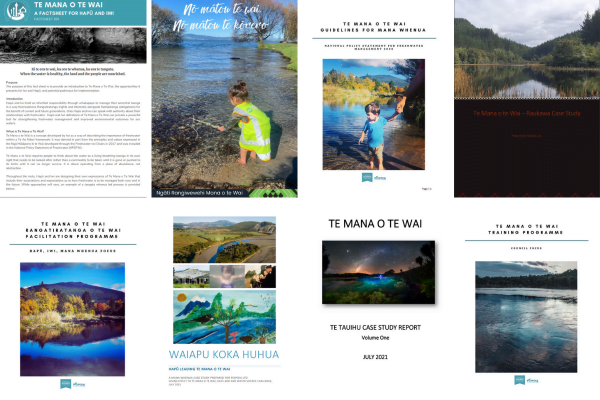 A new collection of practical resources aim to guide the implementation of Te Mana o ...
VIEW ARTICLE

→
Te Mana o te Wai puts planners on right course
Waatea News, 13 May 2021
"It's in the policy and so now it's a transition for a lot of those participants in the industry to understand what this means for their decision making, for their operationalisation of te mana o te wai in all their business, and I think there is a real willingness to understand and to learn"
VIEW ARTICLE →
Te Mana o te Wai
Shepherdess magazine, Winter 2022
The mahi of Tina Porou supports the way to a more resilient future of freshwater management in Aotearoa. Here, Tina – of Ngāti Porou, Ngāti Tūwharetoa, Ngāi Tāmanuhiri and Ngāti Rakaipaaka descent – shares what drives her and why she believes kaitiakitanga and Te Mana o te Wai can help decision-making about water.
VIEW ARTICLE →
Two wānanga were held with mātauranga Māori practitioners from around the country hosted in Te Whanganui-a-Tara and Taranaki. These brought together some of the country's leading experts to discuss their relationship with wai, and how this needs to be reflected in the implementation of Te Mana o te Wai.
We held a wānanga in Rotorua, hosted by Te Arawa Lakes Trust, drawing together iwi and hapū Taiao practitioners to discuss the policy itself, how implementation could be improved and what the barriers are to uptake.
Iwi and collective of iwi of four catchments participated in this project as case studies (Waikato River, Waiapu River, Awahou Stream and Taniwha Springs, and Te Tauihu). Participants included mana whenua and people from regional authorities. Participants shared their relationship with and aspirations for their waters, their current roles, and responsibilities, how they plan to prioritise Te Mana o te Wai within their organisations, and the challenges they face and opportunities available in enacting policy that prioritises Te Mana o te Wai.
Case study collaborators include: Ngāti Raukawa; Hīkurangi Takiwā Trust and Te Papatipu o Uepohatu Trust; Ngāti Rangiwewehi Charitable Trust and Te Tauihu; eight iwi; and three local authorities contributing to varying degrees, including Tasman District Council and Marlborough District Council.
Resources for Mana Whenua
Resources for Regional Authorities
Have a Question?
We are happy to answer any questions about this research and how it can be used.
Please fill in the form below
Thank you for your enquiry. Your question may require information to be gathered from the research team, so please anticipate that it may take us up to 10 days to prepare a reply.
We appreciate your interest in our research.