Developing a framework to collect scientific evidence about regenerative agriculture in Aotearoa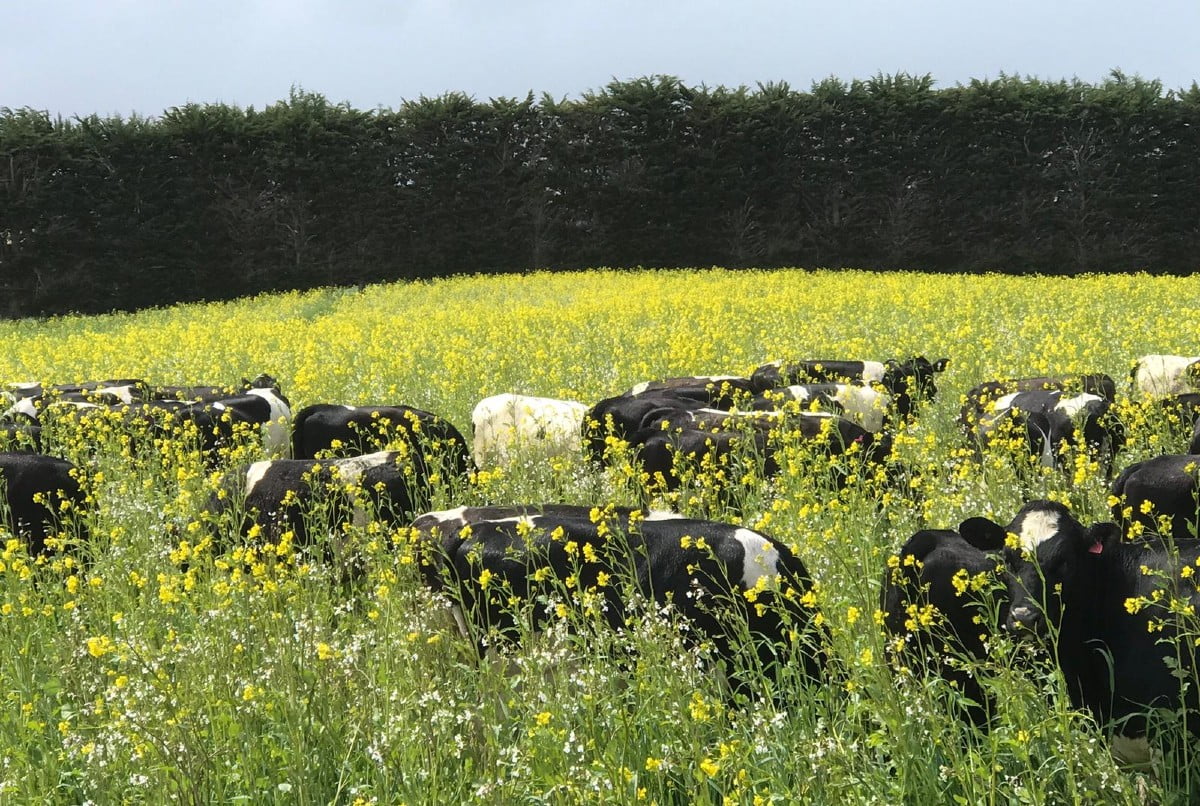 PROJECT DETAILS
Challenge funding: $100,000
Research duration: May 2020 – November 2020
Abron, AgResearch, Beef + Lamb NZ, Bragato Research Institute, Calm the Farm, DairyNZ, Fonterra, Foundation for Arable Research, Integrity Soils, Lincoln University, Manaaki Whenua Landcare Research, Ministry for the Environment, MPI, NorthTech, nRythm, NZ Merino, NZX, Otago Innovations, Pāmu, Plant & Food Research, Quorum Sense, Taiao Natural Resource Management, Toha Foundry, University of Canterbury, Winegrowers NZ
There is a growing body of anecdotal evidence for the benefits of regenerative agriculture, but scientific studies are scarce and focused on other countries.
We don't yet have enough New Zealand data to compare the multiple suggested benefits of regenerative farming (environmental, economic, social, psychological and cultural) to other current ways of farming in New Zealand.
This think piece project will develop a framework for future regenerative agriculture research in New Zealand. It will identify what's needed to build a scientific evidence base, so that future research can quickly fill the evidence gaps specific to regenerative agriculture in New Zealand.
Regenerative agriculture practices are adaptive and seek to optimise farm performance for multiple benefits simultaneously. This isn't easy to measure using conventional academic approaches, so this project will look at how to combine academic knowledge with the ways farmers and land managers know and appraise their whole system.
The project will identify what farmers, investors and agribusinesses need to measure, so they can communicate how their farming approach benefits their customers, communities and regulators.
How Can The Research Be Used?
The Regenerative Agriculture think piece will outline the top principles and goals of regenerative farming systems in New Zealand, in general and by sector (dairy, drystock, arable and viticulture). It will highlight any differences to comparable systems overseas.
This project won't look at specific regenerative agriculture practices. It will focus on how scientists and land managers can measure the outcomes of regenerative farming activities, including profitability, productivity, food quality and safety, animal welfare, social wellbeing, land and water quality, and climate change adaptation and mitigation, and identify knowledge and/or methodological gaps.
Alignment between te ao Māori (including recent iwi-led initiatives) and regenerative farming principles will be highlighted.
This project will result in a research framework to help quantify and qualify outcomes from regenerative farming activities. This framework will be used by MPI to inform future investment decisions for regenerative agriculture research.
The report is expected to be made public by December 2020.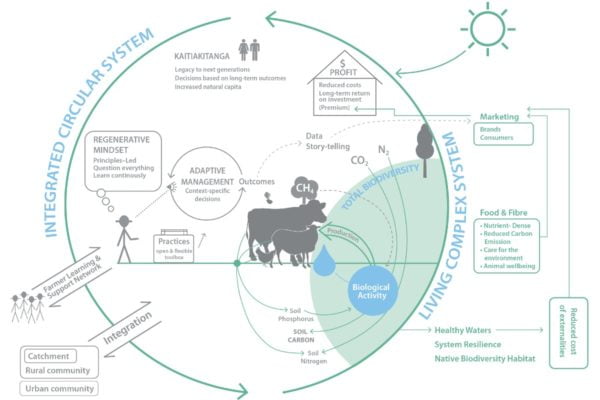 Regenerative agriculture has been proposed as a solution for some of Aotearoa New Zealand's most ...
VIEW ARTICLE

→
The Regenerative Agriculture think piece project will form working groups that include a diverse range of farmers, people from agribusiness and government, and scientists, including people who are interested in and sceptical about regenerative agriculture.
Altogether, the project will engage over 100 people and their networks to identify the questions they would like answered about regenerative agriculture in New Zealand, or to seek their input into the framework.
A number of in-depth topic reports on research priorities are currently in review and will be released in August, with a series of webinars to support understanding.
Have a Question?
We are happy to answer any questions about this research and how it can be used.
Please fill in the form below
Thank you for your enquiry. Your question may require information to be gathered from the research team, so please anticipate that it may take us up to 10 days to prepare a reply.
We appreciate your interest in our research.