Register of Land Management Actions
Scoping a national register and map of measures to improve water quality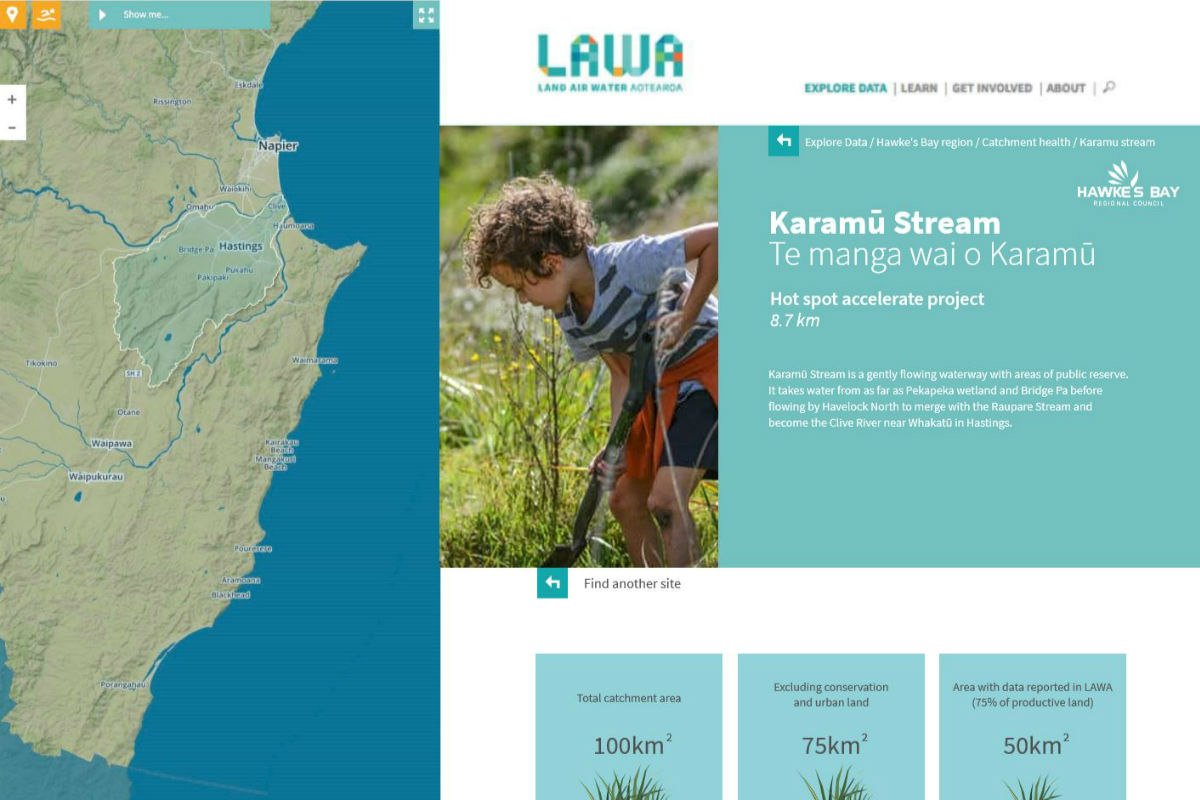 PROJECT DETAILS
Challenge funding: $150,000
Research duration: December 2018 – December 2019
Despite action to improve water quality by many individuals, communities and primary producers, the pace of change is not keeping up with the environmental pressures. What is needed is a clear demonstration that actions to mitigate the loss of contaminants from land to water are working to benefit all.
One of the missing pieces is consistent information on what actions are being taken, where, and to what extent. Without this information, it is difficult to assess the best type and scale of actions to address a water quality issue in a given catchment – and, importantly, the timeframe in which results occur.
This initial project seeks to scope a national register, and prepare a project plan for implementation.
The National Register of Actions research team then intends to create a national map that will be implemented within an existing platform (being scoped with Land Air Water Aotearoa). This will enable, over time, an improved ability to link actions to improve water quality with outcomes at the nearest water quality indicator site.
How Can The Research Be Used?
The National Register of Actions will create an online tool, within an existing platform, that is free to use for all New Zealanders. It will identify specific actions that work to improve water quality, and will map these actions to the affected water body. You can view a mock-up of how this may look.
This research will reduce uncertainty on the effectiveness of measures to improve water quality.
This research will give landowners confidence to invest in solutions, and thus better direct and accelerate investment in catchment improvements.
The tool that is ultimately developed will enable people in one catchment to make comparisons with other catchments – to see what has worked elsewhere and to make connections.
The goal of this research is to speed up action on the ground, by demonstrating the benefits of actions taken to improve freshwater, providing incentives for further action. It will give people all over New Zealand greater awareness of the efforts underway, and give farmers, regional councils and industry bodies a clearer picture of the size of the task ahead.
A steering group with representatives from Landcare Trust, Dairy NZ, Beef and Lamb NZ, Fertiliser Association, Department of Conservation, Ministry for the Environment, and regional councils will oversee the project, identify opportunities and challenges, and advise on the design of the register and the relevance of measures to individuals and groups.
Project members are part of the Land and Water Aotearoa (LAWA) steering group
Have a Question?
We are happy to answer any questions about this research and how it can be used.
Please fill in the form below
Thank you for your enquiry. Your question may require information to be gathered from the research team, so please anticipate that it may take us up to 10 days to prepare a reply.
We appreciate your interest in our research.