Visualising Horizons
Supporting land-use decision-making that captures multiple worldviews and multiple wellbeings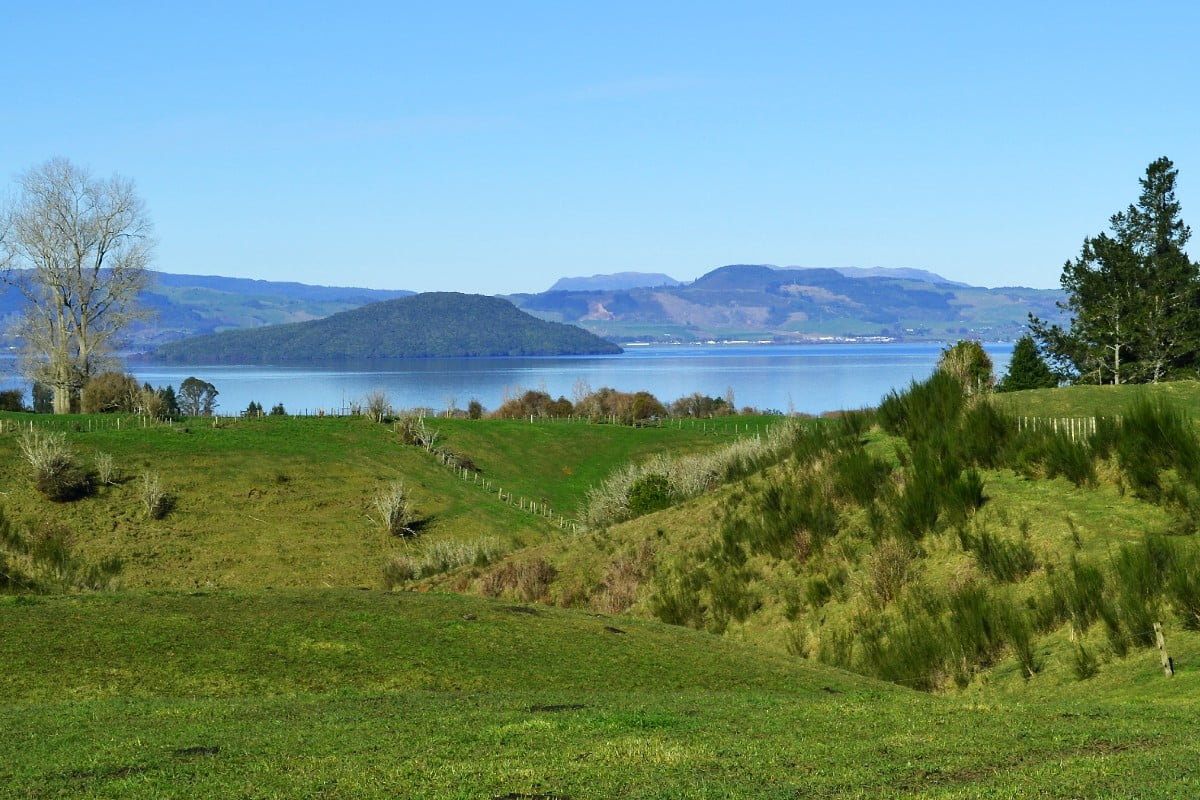 PROJECT DETAILS
Challenge funding: $3,600,000
Research duration:
October 2019 – March 2020
January 2021 – September 2023
Land stewards and managers need a more complete understanding of the impact of their decisions beyond the farm gate and over longer time horizons.
This project will develop a simple way for decision-makers to explore the impacts of different land-use options and visualise the best path forward. The project will make visible considerations and trade-offs that might usually be hidden, particularly the social and cultural impact of decisions.
The research team includes key members from Te Arawa, and will work with Te Arawa to understand and measure the most important factors influencing decision-making. This framework will then be tested with other iwi and a corporate farming body.
A basic user interface will be prototyped, pulling relevant data and indicators into a simple format that allows decision-makers to compare the effects of different land-use scenarios on their priorities.
This will help people share their vision for their land with others involved in decision-making – whether that be their partner, parent, iwi or bank. It will make it easier to explain why one decision is better than another, and support the clear communication of decisions to others.
How Can The Research Be Used?
This research will enable everyone involved in decision-making to have better conversations and reach robust decisions based on what's best for their land, water, whānau and community.
The interface developed will help people understand the relationships between multiple priorities and see what the trade-offs look like. For example, economic considerations often have a strong presence at decision-making tables, probably because economic information is more readily available than other types of information. If other factors are given higher visibility in the analysis, this could generate better-weighted decisions with wider benefits to people, land and water.
Decision-makers will be able to compare land-use options and explore their effects on different types of wellbeing (environmental, economic, social and cultural). Worldview quantification will help make bias explicit and weight the priority given to each state of wellbeing.
For Māori land trusts, this research aims to support more democratic decision-making, enabling effective input from a wider group of trust members who previously have not been fully empowered at the table when decisions are made.
An associated research programme, Land Use Opportunities: Whitiwhiti Ora, will contribute methods to establish economic and environmental on- and off-farm impacts of on-farm activities.
Have a Question?
We are happy to answer any questions about this research and how it can be used.
Please fill in the form below
Thank you for your enquiry. Your question may require information to be gathered from the research team, so please anticipate that it may take us up to 10 days to prepare a reply.
We appreciate your interest in our research.