Investigating whether current effluent and fertiliser guidelines are strong enough to prevent phosphorus loss in shallow-stony Canterbury soils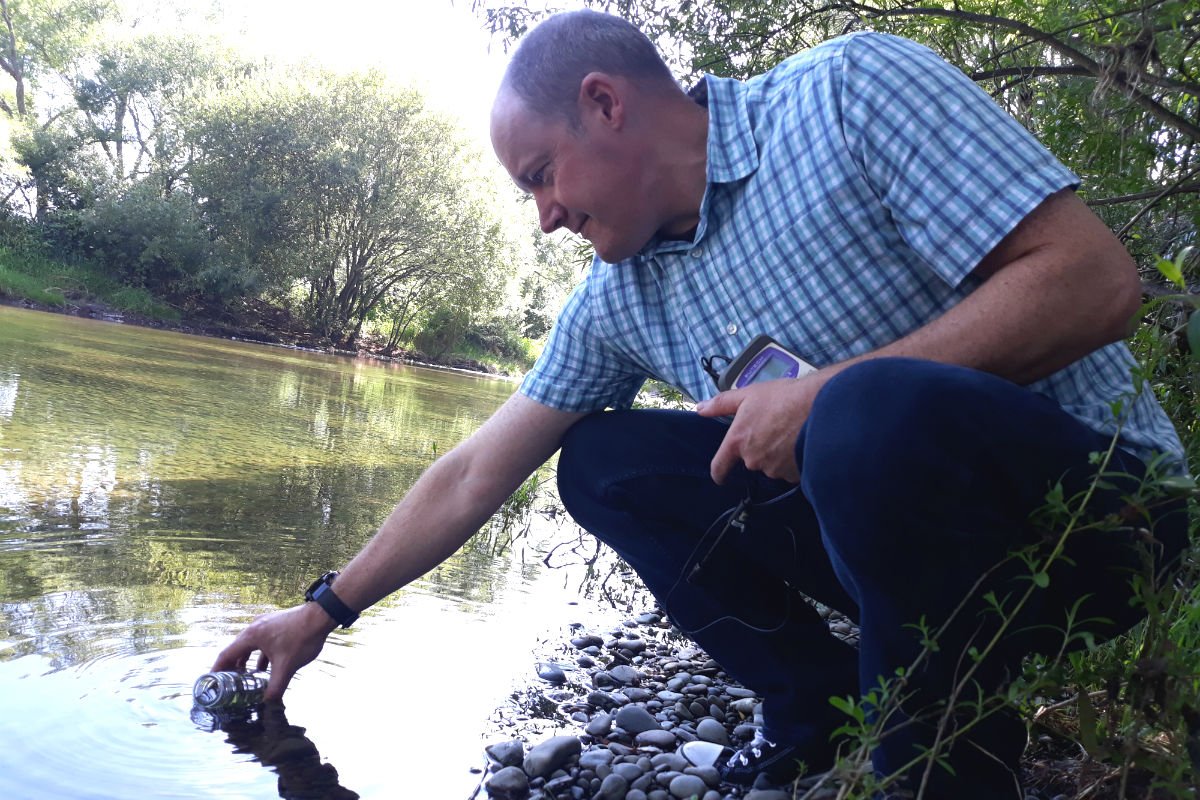 PROJECT DETAILS
Challenge funding: $50,000
Research duration: June 2018 – February 2019
Phosphorus can be leached from intensive land uses, including grazed dairy farming, especially where fertiliser or farm dairy effluent (FDE) is applied. When phosphorus leaches through the soil and into freshwater it can stimulate algal growth, leading to impairment of water for swimming, fishing, drinking, and reduced biodiversity.
This research investigated whether current practice for fertiliser and FDE application are sufficient to minimise phosphorus loss in stony free-draining soils with low capacity to absorb phosphorus, such as those common in the Canterbury region, the second-largest dairy-producing region in New Zealand.
This research found that current practice and regional rules for the application of FDE to stony free-draining soil under irrigation were not sufficient to prevent phosphorus losses.
To decrease losses, farmers should avoid applying FDE to these soils, manage depths (and rates) carefully or use a technology that reduces phosphorus to very low concentrations.
How Can The Research Be Used?
Our research indicates that despite adhering to regional regulatory rules, significant phosphorus losses still occur when farm dairy effluent (FDE) is applied to well-drained shallow soil.
It is unclear if applying less FDE would decrease phosphorus losses, because depths of application were already low (<2mm).
In freely draining shallow stony soil (or similar soils) under irrigation, phosphorus should be made less available for loss, for example with effective solids removal, or FDE should not be applied.
Industry bodies and regional and central government could use these results to strengthen guidelines and regulations beyond current recommendations, particularly regarding the use of FDE on soils of low sorption capacity, to meet community and government expectations.
Challenge looks at how to build trust and capture more of our agricultural earnings
Irrigation NZ News, Winter 2019 (page 19)
"More research needs to be done to determine whether applying less FDE at lower rate would decrease phosphorus losses," says lead researcher Rich McDowell, chief scientist of the Our Land and Water National Science Challenge. "Until we know this, the research suggests that farmers should try to avoid applying FDE to freely draining shallow stony soils under irrigation."
VIEW ARTICLE →
Have a Question?
We are happy to answer any questions about this research and how it can be used.
Please fill in the form below
Thank you for your enquiry. Your question may require information to be gathered from the research team, so please anticipate that it may take us up to 10 days to prepare a reply.
We appreciate your interest in our research.