Our Land and Water is proud to partner with organisations that are helping all New Zealanders understand how land and water issues can be addressed
Our Land and Water proudly partners with New Zealand Geographic to contribute expertise to the high-quality journalism at the New Zealand water hub.
The following articles describe the problems our research is helping solve: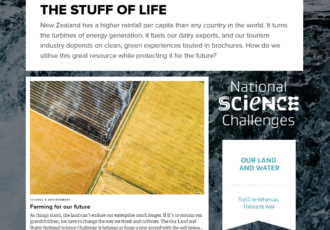 Our Land and Water partnered with Museum of New Zealand Te Papa Tongarewa to contribute to its permanent exhibition, Te Taiao | Nature.
The interactive exhibition segment on fresh water helps visitors to Te Papa make links between water quality and land use, and promotes some principles of kaitiakitanga, collective guardianship of our land and water.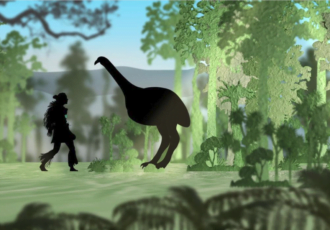 Our Land and Water is collaborating with the Science Learning Hub, a national project funded by the New Zealand Government to make science, technology and engineering more accessible to school teachers and students.
The Science Learning Hub has a page about Our Land and Water and links to collaborative school resources for primary school aged kids.
There are also reference articles for high school aged kids (eg denitrification beds; managing nutrients).